August 1, 2012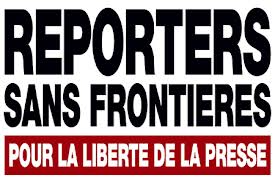 RSF 30 July, 2012 –
 Dang Thi Kim Lieng
, the mother of the jailed blogger 
Ta Phong Tan
, died after setting fire to herself today outside the headquarters of the People's Committee in Bac Lieu, Tan's home province, in an act of despair about her dissident daughter's trial next week in Ho Chi Minh City for criticizing corruption and injustice in her blog.
"She was very worried about her daughter," the Catholic activist Le Quoc Quan told Agence France-Presse. "She was very worried about her daughter's trial, she was worried she would never see her daughter again."
Reporters Without Borders is deeply saddened and outraged by this tragedy, which could have been avoided if the authorities had not been so stubborn.
"The government has cracked down even harder on dissidents in recent months, with smear campaigns and harassment now taking its toll on families," Reporters Without Borders said. "Lieng's death is tragedy that affects all Vietnam's dissidents. Of late, we have registered 
new cases of bloggers being watched, arrested or physically attacked
. There is an urgent need for the international community to firmly remind Vietnam of the obligation to respect human rights and free speech."
Reporters Without Borders urges the authorities to inform Tan without delay of her mother's death and to allow her to attend the funeral. The jailed blogger Paulus Le Son was not allowed to attend his mother's funeral a few months ago.
The organization also calls for the immediate and unconditional release of Tan and her fellow defendants – Phan Thanh Hai (also known by the blog name of Anhbasaigon) and Nguyen Van Hai(also known by the blog name of Dieu Cay) – who are due to go on trial with her on 7 August.
"The trial should not be held behind closed doors, especially as these proceedings have no legitimacy," Reporters Without Borders said. "The families of the defendants and international observers must be permitted to attend the hearings."
This act of despair in the run-up to the start of the trial follows a series of acts of harassment by the authorities in the city of Bac Lieu. A few days ago, Lieng and her family were threatened with eviction and the confiscation of their house. The authorities also told all their neighbours that they were to be evicted.
Dieu Cay's lawyer, Me Ha Huy Son, reported that the Ho Chi Minh City people's court postponed the trial on 25 July until 7 August. He also said that neither the defendants' families nor observers would be allowed to attend. This violates the rules of criminal procedure, under which trials must always be public except in cases involving minors, national defence matters or spying.
The three bloggers are still facing the possibility of a 20-year jail sentence on a charge of anti-government propaganda under article 88 of the criminal code. A new indictment was drawn up in attempt to divert attention from the fact that they were not brought to trial within the required period, but the new one is almost the same as the original one.
Vietnam
 is on the Reporters Without Borders list of "Enemies of the Internet" and, after China and Iran, is the world's third biggest prison for bloggers and cyber-dissidents, with at least 18 netizens currently detained for expressing their views freely online.