DECLARATION OF VIETNAMESE MASS ORGANIZATIONS IN THE US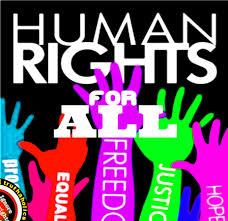 Vietnamese Mass Organisations in the U.S.
22 Jule 2013
On the occasion of the meeting between US President Barack Obama and SRV President Truong Tan Sang in the White House, we, the undersigned Vietnamese mass organizations, issue to the public this declaration.
In recent years the Socialist Republic of Vietnam (SRV) has been identified by Amnesty International (AI), Human Rights Watch (HRW), Freedom House, United States Commission on International Religious Freedom (USCIRF), etc., as one of the worst perpetrators of human rights violations in the world, and especially as an enemy of the Internet (CPJ and RSF, among others)–a finding supported by the latest "Statement from a Network of Vietnamese Bloggers" signed by 69 bloggers inside Vietnam (as of July 18, 2013).
The SRV's total disregard of the most basic human rights for its citizens as guaranteed in international covenants to which Vietnam is a signatory made a farce of its international commitments and makes it unworthy of a place in the UN Human Rights Council which it is coveting.
In view of the above, we, representatives of the Vietnamese mass organizations both inside Vietnam and in the Vietnamese Diaspora, welcome the announcement by the White House that President Barack Obama will make a point to discuss "human rights" in his upcoming meeting with SRV President Truong Tan Sang. We urge that the discussion will go beyond words and result in the Vietnamese government carrying out the concrete actions as follows
   1/ To abolish vague "national security" provisions, especially articles 79, 87, 88, 89, and 258 in Vietnam's Criminal Code.
   2/ To release all bloggers (RSF mentions 35 names) currently in jail simply because they have spoken up on various issues plaguing the country and therefore doing nothing more than exercising peacefully their rights of freedom of opinion and expression.
    3/ To immediately release the following prisoners of conscience:
Dieu Cay

Nguyen Van Hai

, whose name has been mentioned by President Obama himself at last year's Press Day and who is undergoing a hunger strike in Camp 6, Nghe An Province, reaching its 25th day as of July 17, 2013;

Dr.

Cu Huy Ha Vu

, who completed a 25-day hunger strike on June 21 last; 

Father

Nguyen Van Ly

, one of the most famous prisoners of conscience in the country; 

Lawyer

Le Quoc Quan

, a former NED Fellow in Washington and a specialist on Civil Society; 

Mr.

Tran Huynh Duy Thuc

, an entrepreneur who was given a 16-year jail sentence simply because he refused to admit to crimes allegedly accused by the government; 

Ms.

Ta Phong Tan

, a former public security officer turned dissident, whose mother had to immolate herself to demand her daughter's release; 

the three labor activists

Doan Huy Chuong, Nguyen Hoang Quoc Hung

and

Do Thi Minh Hanh

, who tried to form independent trade unions to protect the workers' rights; 

the musicians

Viet Khang

and

Tran Vu An Binh

, who did nothing more than compose patriotic songs; 

the students

Nguyen Phuong Uyen

and

Dinh Nguyen Kha

, who simply distributed flyers saying "Chinese, Go Home!";

Pastor

Nguyen Cong Chính

, being imprisoned for 11 years for preaching the Gospel to ethnic groups in Gia Lai, Kontum.

And especially, Mr.

Nguyen Huu Cau

, a former ARVN (Army of the Republic of Vietnam) officer who has so far spent 35 years in jail and has gone blind with a variety of very severe ailments.   
      4/ To respect the freedom of religion by repealing all legislation that are intended to restrict the people's religious practices; to stop interfering with the internal activities of all religions, and to stop the persecution of clergy and faithful.
      5/ To release all prisoners of conscience who are currently in jail because of their faith, whether it be Cao Dai, Hoa Hao Buddhism, Mahayana Buddhism, Theravada Buddhism (as in the case of Khmer Krom Buddhists in Soc Trang Province), Catholicism (as in the case of Con Dau parishioners in Da Nang or Nghe An Catholic students), Evangelism, Mennonite Protestants, or House Church Protestantism.
A serious and effective, result-producing intervention on these prisoners' behalf by the President will prove that the United States is true to its word, that his administration puts democracy and human rights, the cornerstones of our republic, above many other mundane considerations whether mercantile- or defense-oriented. In fact, democracy and human rights do not undermine long-term alliance, especially of a strategic nature, because such an alliance, to be lasting, must be based on common values and mutual trust.
We wish therefore to publicize this declaration as widely as possible, both in Vietnam and outside of Vietnam, and we call upon the public media to help us carry this message to the Vietnamese Diaspora and to international community.
Vietnam, July 22, 2013
Signed by the following organizations:
– Assembly for Democracy in Vietnam (Lam, Đang Chau) – International Institute for Vietnam (Doan, Viet Hoat, Chairman) – National Congress of Vietnamese Americans (Nguyen, Ngoc Bich,  Chairman) – Neo Dai Viet Party (Le, Minh Nguyen – Vice-Chairman) – Rallying For Democracy ( Nguyen , The- Binh – Representative) – The Dai Viet Revolutionary Party (Dinh, Quang Tien –  2nd Vice President) – The People's Democratic Party (Do, Thanh Cong – Spokesperson) – The People's Force to Save Vietnam (Tran, Quoc Bao, Chairman) – VietnamCenter for Human Rights, Paris (Tran, Thanh Hiep, President)  – Vietnam Human Rights Network (Nguyen, Ba Tung, President) – Vietnam Nationalist Party (Tran, Tu Thanh, Chairman, Overseas Central Coordinating Council) – Viet Tan Party (Do, Hoang Diem, Chairman)
[subscribe2]