Second Vietnamese Facebooker Arrested After Cyber Security Law Becomes Effective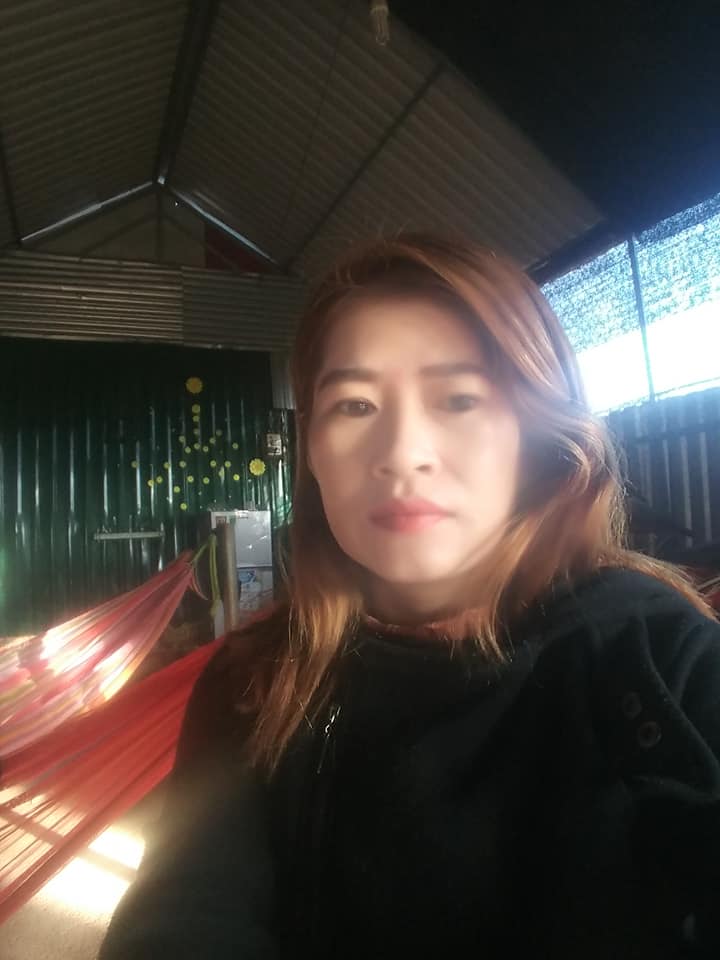 Defend the Defenders, January 31, 2019
Security forces in Vietnam's Central Highlands province of Dak Nong have arrested local resident named Duong Thi Lanh for her online activities, Defend the Defenders has learned from her family.
According to her husband, in the morning of January 30, Mrs. Lanh received an summoning letter from the province's Police Department asking her to go to the Nhan Co communal building in Dak Rlap district for interrogation about her relationship with Facebookers Uyen Thuy and Mai Bui.
The husband said after she went there, a group of dozens of police officers came to search his private house, confiscating some pairs of army clothes they bought from open markets and three cell phones.
Police reportedly informed him about his wife's detention without saying in details, so the husband is not unclear about the charge(s) the wife is facing nor where she is held.
Mrs. Lanh, 36, is an activist participating in a number of peaceful demonstrations, including the mass street protest on June 10, 2018 in Ho Chi Minh City. She was detained on June 11 but released after several hours of interrogation.
She has used her Facebook account SG Ngọc Lanto write and share statuses about human rights and democracy.
Meanwhile, Uyen Thuy is a Facebook account of Nguyen Thi Thuy, a member of the unregistered group Hien Phap. Since early September 2018, security forces have arrested eight members of the group due to its members' participation in the mass demonstration on June 10 in HCM City. Ms. Thuy herself was forced to go into hiding to avoid being arrested.
Mrs. Lanh is the second Facebooker being arrested after the Cyber Security Law went into effect on January 1, 2019.
On June 26, police in Dong Nai province arrested Huynh Minh Tam (Facebooker Huynh Tri Tam) and searched his house. They took him away without informing his family about the charge against him.
Vietnam's communist regime continues its crackdown on local dissent amid rising social dissatisfaction regarding the governments' weak response to China's violations of the country's sovereignty, systemic corruption, widespread human rights abuse and police torture as well as nationwide environmental pollution.
Last year, Vietnam arrested at least 27 activists and convicted 41 human rights defenders, sentencing them to a total 301 years and nine months in prison and 69 years of probation, according to Defend the Defenders' statistics.
Vietnam is holding around 250 prisoners of conscience, according to NOW!Campaign, a coalition of 15 international and domestic independent organizations working for release of all prisoners of conscience.