Student Tran Ngoc Phuc Interrogated for Facebook Posting amid Increasing Online Crackdown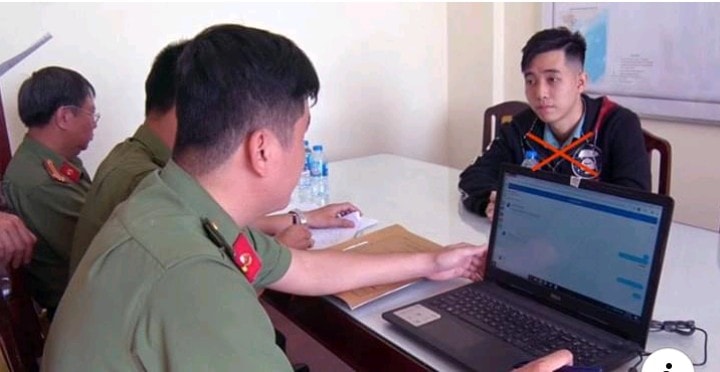 Defend the Defenders, February 2, 2019
Authorities in Vietnam's southern province of Ben Tre have summoned university student Tran Ngoc Phuc for interrogation about his writing on Facebook, according to the local online newspaper Dong Khoi.
Accordingly, police have found his original and shared statuses on his Facebook account named Ngoc Phuc harmful for the ruling Communist Party and its government. He was summoned to the Security Investigation Branch of the province's Police Department for questioning on February 1.
Phuc was said to join a number of online forums and write or share many statuses which distort policies of the party and its government.
However, it is unclear Phuc got arrested or not. He may face charge with "Making, storing, spreading information, materials, items for the purpose of opposing the State of Socialist Republic of Vietnam" under Article 117 of the 2015 Penal Code.
Mr. Phuc, 21, is a resident of Tan Phu commune, Chau Thanh district. He is a student of Ton Duc Thang University headquartered in Ho Chi Minh City.
Phuc may become the third Facebooker being arrested since the beginning of 2019 when the Cyber Security Law became effective. Many foreign democratic governments and international human rights have been criticizing Vietnam for the law which is considered as an effective tool to silence online dissent.
Last year, Vietnam arrested five activists on the allegation under Article 117 and convicted two of them, Huynh Truong Ca and Nguyen Dinh Thanh with imprisonment sentences of 5.5 years and seven years.
As many as 28 activists being imprisoned or investigated for the allegation. The highest imprisonment for the charge is 14 years and the lightest is three years in jail, according to Defend the Defenders' statistics.