Imprisoned Independent Blogger Truong Duy Nhat Denied of Receiving Food from His Family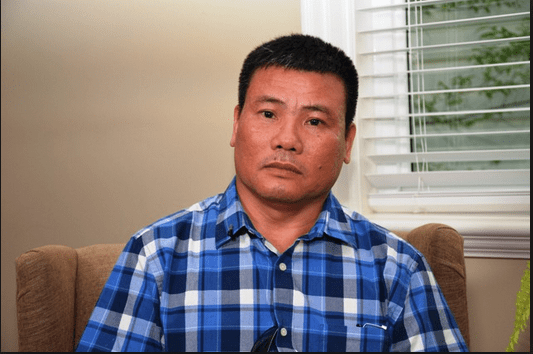 Defend the Defenders, April 23, 2019
Authorities in the Thanh Oai district-based T16 Temporary detention facility under the authority of Vietnam's Ministry of Public Security have not allowed imprisoned independent blogger Truong Duy Nhat to receive food provided by his family, Defend the Defenders has learned.
According to well-known writer Pham Xuan Nguyen from Hanoi, Nhat's wife came from the central city of Danang to the detention facility on April 22 to supply him food, however, she was told that he can receive money for purchasing goods in the facility's canteen only.
Being questioned by her, the detention facility's said the ban was given from the ministry's Police Investigation Unit.
She recognized that families of other detainees were permitted to send food and other stuffs to them on Monday, as she did last month.
Mr. Nhat, a former prisoner of conscience once imprisoned for two years for posting to criticize the regime's leadership on his blog, was taken to T16 in late January this year. So far, police have yet announced his arrest nor charges although a senior police officer had said that he had been involved in economic frauds committed by Senior Colonel Phan Van Anh Vu.
Nhat, who dissappeared in Bangkok on January 26, one day after applied for political asylum to the UN Office of High Commissioner for Refugees, was likely kidnapped by Vietnam's secret agents.
After his dissappearance, many international rights groups, including Amnesty International, Human Rights Watch, Reporters Without Borders and the Committee to Protect Journalists have called on the governments of Thailand and Vietnam to investigate the case and make clear his situation.