May 26, 2019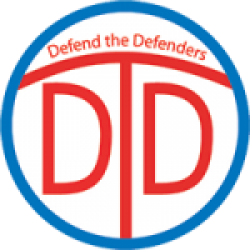 Defend the Defenders | May 26, 2019
Prisoners of conscience, including labor activist Hoang Duc Binh and human rights advocate Nguyen Bac Truyen, are conducting hunger strike from May 12 in An Diem Prison camp in a bid to protest the prison's acts against jailed blogger Nguyen Van Hoa. Two weeks ago, the prison's guards beat him and later took him away from his cell, probably holding him in a solitary cell.
Amnesty International has urged Vietnam's regime to release blogger Hoa immediately and unconditionally, and launch investigation to punish the attackers.
Anti-corruption activist Dang Thi Hue is under threat of getting miscarriage five days after being beaten by two policemen of Soc Son district. On May 20, she was detained and beaten although she had warned that she is in her 5th week of pregnancy.
Prisoner of conscience Phan Van Thu is suffering from many severe diseases while serving his life imprisonment in Gia Trung Prison camp. However, he has not been placed under medical treatment but taken to share the same room with ill democracy activist Nguyen Trung Ton, leaving the latter to take care of him.
And other news
===== May 20 =====
Female Anti-Corruption Activist Beaten, Five Others Detained for Protesting Arbitrarily Placed Toll Booth
 Defend the Defenders: On May 20, police in Soc Son district, Hanoi, brutally beat Mrs. Dang Thi Hue and arrested her and five other drivers who came to Bac Thang Long-Noi Bai toll booth to protest its illegal collection of transport fee, Defend the Defenders has learned.
According to Nguyen Thi Thu Thuy (Facebooker Nguyễn Trần Công) who was in the scene and detained for short time, other detainees are Mr. Pham Nam Hai, Mr. Phan DucThang, Ms. Pham Thi Tiep, Mr. Manh Hung and a driver whose name is unknown.
Accordingly, in the Monday's morning, many drivers went to the toll booth to question the toll regarding its continuation of charging toll fees despite being denounced by the public for charging tolls illegally for ten years. Instead of negotiating with them, the toll station called for police who came to suppress the protesters.
At noon, being informed that Thuy had been detained, her husband and a younger sister named Nguyen Tho went to the station to ask for her and police also detained the two.
It is unclear what moves police in Soc Son district will carry out with the detainees. They may hold them for hours, impose administrative fines and release. In the worse case, the detainees may be charged with "disturbing public orders" with a maximum imprisonment of seven years.
This is the second persecution of the Soc Son district police against anti-corruption activists within ten days. On May 11, they also beat and arrested around 20 activists. One of them, Hoa, was beaten until he was bleeding. Other people detained were Facebooker Lien Tran, Trung Nguyen Mode, Bui Tien, Son Bui, Thai Van Hoa, Le Viet Duc, Le Ho Trung Hieu, Pham Dung, Duc Trung Nguyen, Le Hai Ha (Tuan Ha Dong), and Van and his wife (Thai Nguyen). After being detained at a police station of Soc Son District until 12:00 pm on May 12, 2019, they all had to pay an administrative fee of VND2.5 million ($108) for "disturbing normal activities of an organization."
There are around 90 toll-booths across Vietnam, dozens of which had been placed in wrong places as the investors want to collect more fees, including from drivers who are not using services offered by the investors. The investors in these toll booths are said to be backed by senior state officials.
There has been a campaign of activists to protest these booths since mid-2018 who have applied various measures to deal with such kind of corruption. They used small banknotes to pay in order to extend the time of payment, or just conduct boycott with their vehicles in toll booths to block the toll booths' activities. In some cases, they got success as the investors were forced to open their toll booths for free movement.
In order to deal with protesters, the investors are asking local police to suppress them or use thugs to attack them. Ha Van Nam was kidnapped and beaten in January before being arrested by Bac Ninh province's police on allegation of "disturbing public disorders" in early March.
===== May 22 =====
Buddhist Monk Thich Do Long Detained for Public Demonstration
Defend the Defenders: Monk Thich Do Long of the independent United Buddhist Church of Vietnam was detained by security forces in Ho Chi Minh City in the afternoon of May 22 when he was sitting in the front of the US's General Consulate to protest the harassment of his pagoda named Lien Tri 2 in Xung Lap Ha commune, Cu Chi district.
After 45 hours of detention, he was deported to his private residence in the commune.
Monk Long is from the United Buddhist Church of Vietnam's Lien Tri Pagoda where Venerable Thich Khong Tanh was an abbot. After the pagoda was demolished by the city's authorities, he returned in his village and established Lien Tri 2 Pagoda.
However, he and his family have been under constant persecution of the local authorities who try to force him to join the Vietnam Buddhist Sangha which supports the policies of the ruling communist party.
They regularly come to request for administrative checking and make all efforts to prevent Buddhist followers to go to the pagoda for praying. They have also sent people to take the label of the pagoda which was built on the land of his family.
===== May 23 =====
Prisoners of Conscience Hoang Duc Binh, Nguyen Bac Truyen in Hunger Strike to Protest Placing Jailed Blogger Nguyen Van Hoa in Isolation
Defend the Defenders: Prisoners of conscience Hoang Duc Binh and Nguyen Bac Truyen and others are conducting hunger strike in An Diem Prison camp to protest the prison's placing their co-inmate Nguyen Van Hoa in isolation, Defend the Defenders has learned from Binh's younger brother.
Speaking on the telephone, Mr. Hoang Van Hao (Facebooker Hoang Nguyen) told Defend the Defenders that the two jailed human rights activists are in their 11th day of fasting.
During the meeting with his mother and younger brother on May 23's morning, Binh said in early May, Mr. Hoa was summoned by the prison's authorities for an unknown reason. At the end of the meeting, they reportedly requested him to sign in a meeting minute which was with many unfilled lines and forced Hoa to sign on the document. Hoa reportedly refused to sign for fear that the prison authority would add extra detail to distort the truth in the future. Later, prison guards beat Hoa and took him away instead of returning him to his cell.
In response, Mr. Binh and Mr. Truyen declared that they would not eat to protest the prison's failure to inform them of their discipline measures against Hoa and where they are holding him.
According to the prison's regulation, its authorities are required to publicize the disciplines against any prisoner and inform his/her inmates if they want to place him/her to a solitary cell.
On May 14, after being informed by Mr. Binh's family about police's torture against Hoa, Ms. Hue, the older sister of Hoa, went to the prison to request for meeting with him, however, its authorities told her that he is placed in a disciplined room and not permitted to meet with his relatives. They didn't inform her about the reason for the discipline against him.
Mr. Binh, Mr. Truyen, and Mr. Hoa are prisoners of conscience serving their respective sentences of 14 years, 11 years and seven years for their human rights advocacy in An Diem Prison camp.
Related articles: Prisoners Go on Hunger Strike to Support Jailed Blogger Nguyen Van Hoa
===== May 24 =====
Amnesty International Condemns 'Torture' of Jailed RFA Blogger in Vietnam
RFA: Rights group Amnesty International on Friday described Vietnamese prison authorities' treatment of jailed blogger Nguyen Van Hoa as "torture," calling him a prisoner of conscience and urging his immediate release.
Hoa, who had blogged for RFA's Vietnamese Service and is now serving a seven-year sentence in Vietnam's An Diem Prison, is currently being held in solitary confinement after being beaten and choked by prison guards earlier this month.
"Everyone has the right to bodily integrity," Amnesty International  Vietnam and Cambodia campaigns officer Nguyen Truong Son told RFA in an email on Friday. "No one has the right to torture anyone."
"Moreover, Vietnam is a signatory to the U.N. Convention Against Torture, and the torture of Nguyen Van Hoa at An Diem Prison is therefore a violation of Vietnamese law and of international conventions," Son said.
Calling Hoa a prisoner of conscience who should never have been arrested in the first place, Son demanded the jailed blogger's "immediate and unconditional" release and an official investigation into his treatment in custody.
"The arrest and imprisonment of Hoa only reveals the authoritarian nature of Vietnam's government to the world," he said.
Hoa, who had blogged and produced videos for RFA, was handed a seven-year jail term on Nov. 27, 2017 by a court in Vietnam's Nghe An province after using a drone to film protests outside a Taiwan-owned steel plant, whose spill of toxic waste the year before had left fishermen and tourism workers jobless in four coastal provinces.
Arrested on Jan. 11, 2017 for "abusing democratic freedoms to infringe upon the interests of the state" under Article 258 of the Penal Code, Hoa was later charged with "conducting propaganda against the state," a more serious charge, under Article 88.
Hunger strike
Other prisoners at An Diem have now gone on hunger strike to demand Hoa's release from solitary confinement, sources told RFA in earlier reports.
Speaking on May 23 to RFA's Vietnamese Service, Hoang Nguyen—the younger brother of another An Diem prisoner Hoang Binh—said that his brother, political prisoner Nguyen Bac Truyen, and several others held at An Diem have refused to eat for almost two weeks.
"According to prison rules, when someone is placed in solitary confinement, the prison authorities must notify that person's cellmates, but in this case they didn't do that," Nguyen said.
"And that led them to go on hunger strike to protest and try to get Nguyen Van Hoa released," he said.
"We understand that hunger strikes are the last resort for prisoners of conscience when facing abuse in prison," Son said in his May 24 email.
"We sympathize and join everyone in asking An Diem Prison to immediately cease its inhumane and inhuman treatment of Nguyen Van Hoa."
Vietnam now holds an estimated 128 prisoners of conscience, according to a May 13, 2019 report by rights group Amnesty International.
"The Vietnamese authorities portray individuals who are peacefully exercising their human rights as criminals," Amnesty International (AI) said in its report, Prisoners of Conscience in Vietnam.
"However, it is the government that flagrantly contravenes international human rights law and its own constitution," AI said.
Nguyen Kim Binh of Vietnam Human Rights Network said in December that the one-party communist state is currently detaining more than 200 political prisoners.
——————–
Prisoner of Conscience Phan Van Thu under Critical Health Without Being Treated
Defend the Defenders: Prisoner of consciencePhan Van Thu, who is serving life imprisonment in Gia Trung Prisoner camp in the Central Highlands province of Gia Lai, is suffering from a number of severe diseases but receives no medical treatment from the prison.
According to his family, he is suffering from Type 3 diabetes, heart failure, high blood pressure, and arthritis. He is said not to be able for self-service.
Instead of taking him to hospitals for proper treatment, the prison's authorities have placed him in a cell together with ill democracy activist Nguyen Trung Ton, who was sentenced to 12 years in prison last year for his human rights and democracy advocacy as the head of the unregistered Brotherhood for Democracy.
Mr. Ton is also under bad health condition as his leg is still untreated after being kidnapped and beaten by plainclothes agents in April 2017, three months before being arrested and charged with "conducting activities to overthrow the government."
Mr. Thu, who found An Dan Dai Dai sect, was arrested together with other 21 fellows in a trumped-up case of "conducting activities to overthrow the government" in 2012. In 2013, he was sentenced to life imprisonment while the others were given between ten and 17 years in prison. Their ecological park named Bia Son was confiscated.
==== May 25 =====
Anti-corruption Activist Faces Miscarriage after Being Beaten by Soc Son Police
Defend the Defenders: Anti-corruption activist Dang Thi Hue (Facebooker Huệ Như) is under threat of suffering miscarriage five days after being beaten by policemen of Soc Son district, Hanoi, Defend the Defenders has learned.
Mrs. Hue was said to have great pains after being released in the evening of May 20 but the pain in her belly became tougher and she was admitted to the Thai Binh hospital in her home town on May 25 for an urgent emergency.
After the medical check-up, she was placed under special treatment and doctors said she may have to abort if the situation will not improve.
On May 20, Mrs. Hue, 38, and a number of social activists went to the Bac Thang Long-Noi Bai BOT (build-operating-transfer) toll booth to protest its illegal fee collection. She and five others were detained by police in Soc Son district and she was beaten by police officers while being kept in an office of the toll booth. She had warned that she is in the 5th week of pregnancy but the attackers ignored her warning and used their legs to beat her in her stomach.
Hue is among dozens of activists speaking up against fee collecting of wrongly-placed BOT toll booths in many places in Vietnam, including the Bac Thang Long-Noi Bai BOT, which are backed by senior officials of the regime.
Many anti-BOT activists have been persecuted by plainclothes agents and thugs in recent months. Mr. Ha Van Nam, who is held in police custody for investigation of the allegation of "disturbing public orders," was kidnapped and beaten in January.
================