October 14, 2021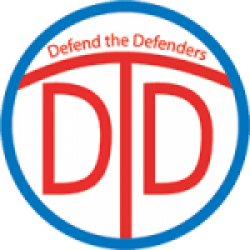 Defend the Defenders, October 14, 2021
Vietnam's authoritarian regime will hold two separate first-instance hearings in early November to try three leading human rights advocates named Ms. Pham Doan Trang, Mr. Trinh Ba Phuong, and Mrs. Nguyen Thi Tam on the allegation of "conducting anti-state propaganda" for their peaceful activities which aim to promote multi-party democracy and protect human rights in the Southeast Asian nation.
According to Saigon-based lawyer Dang Dinh Manh, the People's Court of Hanoi will try Ms. Trang on November 3. One day later, the same court will carry out the trial against Mr. Phuong and Mrs. Tam although they are not in the same case.
Attorney Manh, who is hired by their families to provide legal assistance for Ms. Trang and Mr. Phuong, said he received a call from the court about the trials' schedule. So far, Ms. Trang has been held incommunicado, not allowed to meet with her relatives nor lawyers since her arrest in early October last year while Mr. Phuong and Mrs. Tam were permitted to meet with their Hanoi-based lawyers several months ago to prepare for his defense.
Ms. Trang was arrested on October 7, 2021, a few hours after the 24th Annual Human Rights Dialogue between the US and Vietnam which was held in Hanoi. She was charged with "conducting anti-state propaganda" under Article 88 of the Penal Code 1999 and Article 117 of the Criminal Code. Meanwhile, Mr. Phuong and Mrs. Tam were detained on June 24 last year and alleged of "conducting anti-state propaganda" under Article 117 of the Criminal Code. The three activists could face imprisonment of between seven and 12 years, even 20 years if are convicted, according to Vietnam's current law.
It is worth noting that Phuong's mother Can Thi Theu and his younger Trinh Ba Tu were arrested on the same day and charged with the same allegation. On May 5 this year, the mother and the son were unfairly convicted by the Hoa Binh province's People's Court and each was sentenced to eight years in prison and three years of probation. After the trial, the two appealed and their appeal hearing has not been carried out due to Covid-19 pandemic.
After their arrests, Defend the Defenders and many domestic and international human rights organizations have slammed the Vietnamese regime's moves, urging Hanoi to release them immediately and unconditionally as well as stop crackdown on the local political dissidents, social activists, Facebookers and human rights defenders.
So far this year, Vietnam's authoritarian regime has arrested 26 activists, mostly on the allegations of "conducting anti-state propaganda" and "abusing democratic freedom." The one-party regime has also convicted 19 activists and Facebookers of the two charges and sentenced them to a total 141.5 years in prison and 34 years of probation.
Also according to Defend the Defenders' latest statistics, Vietnam is holding 264 prisoners of conscience as of October 10.