November 21, 2021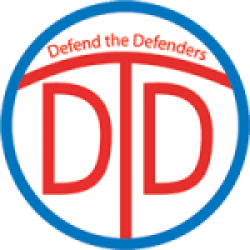 Defend the Defenders | November 21, 2021
Vietnam's authoritarian regime has decided to try four human rights advocates named Ms. Pham Doan Trang, Mrs. Nguyen Thi Tam, Mr. Trinh Ba Phuong, and Mr. Do Nam Trung on the allegation of "conducting anti-state propaganda" in mid December.
Particularly, prominent human rights defender and famous political blogger Pham Doan Trang will go on court on December 14. She was arrested on October 6 last year, a few hours after the 24th US-Vietnam Annual Human Rights Dialogue. She was charged with the allegation under Article 88 of the country's Penal Code, with potential imprisonment of between seven and ten years. The trial will be held by the Hanoi People's Court in its headquarters in the capital city.
One day later, the same court will hold the first trial against Mrs. Nguyen Thi Tam and Mr. Trinh Ba Phuong on the accusation under Article 117 of the Criminal Code 2015 with imprisonment of between seven and 12 years in prison if convicted. Both activists were arrested on June 24 last year, five months after the bloody attack of about 3,000 riot policemen to Dong Tam commune in Hanoi. The two activist and two others, Phuong's mother Mrs. Can Thi Theu and his younger brother Trinh Ba Tu were imprisoned partly because of their voices against the attack. In early May, Mrs. Theu and her second son were also convicted of "conducting anti-state propaganda" under Article 117 and sentenced to eight years in prison and three years of probation in the first-instance hearing which did not meet international standards for a fair trial.
Meanwhile, Mr. Do Nam Trung, who was arrested on July 6 this year on the allegation of "conducting anti-state propaganda" under Article 117, will go on trial on December 16 which will be carried out by the People's Court of his native province of Nam Dinh. He is facing imprisonment of between seven and 12 years in prison. Trung is a former prisoner of conscience, serving 14-month imprisonment in 2014-2015 after he was arrested while monitoring anti-China protest of tens of thousands of workers in the southern region. Later, he was convicted of "causing public disorders."
All of the four activists have not been allowed to meet their relatives since being detained. Only recently, their lawyers were permitted to meet them in detention centers to prepare for their defense.
Last month, the California-based Vietnam Human Rights Network honored Mr. Phuong and his mother Theu and younger brother Tu with Vietnam Human Rights Award 2021 for their contribution to promoting and protecting human rights in Vietnam. Ms. Trang is a recipient of this award in 2019 along with many other prestigious prizes of international rights groups.
With extended crackdown on local political dissidents and activists that Vietnam's authoritarian regime started in late 2015 with the arrests of human rights attorney Nguyen Van Dai who later was convicted of subversion and sentenced to 15 years in prison, the four activists may receive lengthy imprisonment.
On the afternoon of December 1, authorities in the Central Highlands province of Dak Lak detained local activist Huynh Thuc Vy, who has been convicted of defaming the national flag and sentenced to 33 months in prison but enjoyed delayed imprisonment due to her maternal status. Currently, she is held incommunicado in the temporary detention center managed by the province's Police Department and it is likely the local authorities will force her to serve her sentence although her second child is only two and a half year old.
According to Defend the Defenders' latest statistics, Vietnam is holding at least 262 prisoners of conscience, including 41 in pre-trial detention. Hanoi always denies imprisoning political dissidents and prisoners of conscience but only law violators.
So far this year, the regime has arrested 27 activists, 11 of them were charged with "conducting anti-state propaganda" and 15 others were alleged of "abusing democratic freedom" under Article 331 of the Criminal Code. During the period, the regime has convicted 26 activists and sentenced them to a total 169 years in prison and 39 years of probation.