February 13, 2022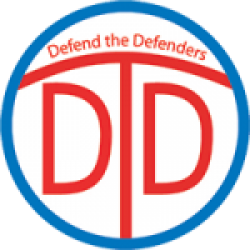 Defend the Defenders | February 13, 2022
Nearly one month after detaining world-recognized environmental hero Nguy Thi Khanh, on February 9, Vietnam's police gave a green light for the state-controlled media to cover the news of the arrest.
Accordingly, Ms. Khanh, 46, who was honored with Goldman Environmental Prize in 2018 for her effort to promote green economy in Vietnam, has been arrested by the Hanoi Police on the allegation of tax evasion under Article 200 of the Criminal Code. The state-controlled media does not unveil when the arrest was occured, adding the police carried out search of her private residence and office in the Green Innovation and Development (GreenID)- a registered non-profit non-government organization she established years ago and holds its president position.
According to the trusted sources, she was arrested on January 13. Police have reportedly confiscated all the documents of GreenID during the police raid immediately after the detention.
Under Vietnam's current law, people convicted of tax evasion may receive the maximum imprisonment of seven years.
Her arrest is unexpected for numerous people, especially those working in registered NGOs in Vietnam because she is not among political dissidents but focuses on environmental issues in line with the regime's efforts to promote green energy for sustainable development. In the COP26 UN Climate Change Conference in Glasgow in early November last year, Vietnamese Prime Minister Pham Minh Chinh pledged to achieve net-zero emissions by 2050.
The detention of Vietnam's leading environmental activist is likely a part of the ongoing crackdown on registered civil organizations after the authoritarian regime has demolished unregistered organizations which often criticized its policies such as Brotherhood for Democracy and the professional group Independent Journalists Association of Vietnam (IJAVN) in recent years.
In mid-2021, Vietnam's security forces arrested Mr. Mai Phan Loi, founder and president of Media and Education Center (MEC), and Mr. Dang Dinh Bach, president of another registered NGO named Law and Policy of Sustainable Development Research Center (LPSD), and both were charged with tax evasion in their organizations. Their cases are clearly political as in Vietnam's law, all the NGOs are not subject for taxation. In unfair separate trials in January this year, both were convicted and Mr. Loi was sentenced to four years in prison while Mr. Bach was given five years of imprisonment.
One of the common things for the three activists is that they were engaged in Vietnam's Domestic Advisory Group (DAG) for the EU-Vietnam Free Trade Agreement (EVFTA)'s implementation regarding labor rights and environmental aspects. DAG has been formed under Article 13 of the agreement which is economically important for the 26-country bloc and Vietnam. It is worth noting that IJAVN's President Dr. Pham Chi Dung has been sentenced to 15 years in prison, partly due to his request to the EU not to sign the trade deal with Vietnam before Hanoi improves its human rights record.
Vietnam's authoritarian regime often uses tax evasion to silence local activists, including human rights lawyer Tran Vu Hai, independent journalist Nguyen Van Hai, and pro-democracy activist Le Quoc Quan. This allegation is effective in suppressing political dissidents as foreign governments and international rights groups hesitate to support the victims, and the regime uses this tool against activists working in registered civil organizations.
Former prisoner of conscience Phan Thanh Y, 72, died on February 5, two months after he was freed early thanks to the regime's "merciful early release." He is a member of an independent religious group named Ân Đàn Đại Đạo (Great Blessings Great Religion). In 2012, he and 21 other members of the sect were arrested and charged with subversion, and later sentenced to 12 years in prison while others received lengthy imprisonment of between 11 years and 17 years while the sect leader Mr. Phan Van Thu was given life imprisonment. It is worth noting that another member of the group, Mr. Doan Dinh Nam died in 2019 while serving his 16-year imprisonment in Xuyen Moc Prison camp.
In its Annual Report released this week, the US Committee for International Religious Freedom (USCIRF) says religious freedom violations persisted in Vietnam in 2021 and "Despite its notable improvement compared to the previous religious ordinance, the 2018 Law on Belief and Religion (2018 Law) remains restrictive in nature and is plagued by uneven and inconsistent applications throughout the country. Government persecution continues to be a harsh reality facing unregistered independent religious groups, with many of them being designated as "strange, false, or heretical" religions. Lastly, authorities continue to subject believers and religious freedom advocates to long-term imprisonment, during which some reported deteriorating health due to ongoing abuse and mistreatment in prison."
Religious Freedom in Vietnam in 2021: https://www.uscirf.gov/sites/default/files/2022-02/2022%20Vietnam%20Country%20Update.pdf
Imprisoned human rights defender and political blogger Pham Doan Trang was awarded the 2022 Canada-United Kingdom Media Freedom Award during the third Global Media Freedom Conference in Tallinn, Estonia. For details: https://www.thevietnamese.org/2022/02/pham-doan-trang-awarded-the-2022-canada-united-kingdom-media-freedom-award/
Meanwhile, dissident singer Do Nguyen Mai Khoi was Laureate Freedom of Speech Award 2022. For more details: https://www.fourfreedoms.nl/en/awards/laureaten-1/year:2022/award:freedom-of-speech-award/laureates:mai-khoi-do-nguyen.htm
Defend the Defenders congratulates Ms. Pham Doan Trang and Mrs. Do Nguyen Mai Khoi for their prestigious world-scale prizes.